A Few of our Tours....
Day Trip to Essaouira from Marrakech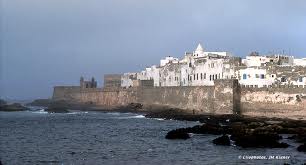 About 180 km away from Marrakech, the formerly city of Mogador, which is considered as one of UNESCO World heritage site in Morocco, is located.This small charming town has a very favorable microclimate which gives it a mild winter and a cool summer.
As the majority of Moroccan cities, Essaouira is also known by the artisanal works but the most celebrated of its craftsmen create marquetry and sculptured wood from the roots of the Thuya tree.
Essaouira stands on a vast bay sweeping south with miles of superb sandy beach and wooded hills dominating the skyline to the east.
A Day excursion To OUZOUD Waterfalls
About 3 hours drive from Marrakech, will be enough to take you to one of the most spectacular natural beauty spots in Morocco; where the famous Ouzoud Waterfalls are located and where you can enjoy every minute of your 1 day visit to this breathtaking sight.
To discover these splendid waterfalls of about 100meters high, a short walk will bring you to the top of the falls where you can have a general view of the river and the surrounding countryside.
The walkers as well as bird-watchers shouldn't miss this excursion, since it's the perfect place to enjoy your walk or watch different kinds of birds.
During lunch time, you can enjoy the delicious Tajine while you are sitting in the restaurant's terrace that has a view over the falls.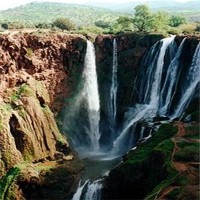 Camel Trekking and a week across the Sahara
Day 1:Arrive at the airport in Marrakesh, transfer at the hotel of your choice.
Day 2: Departure from Marrakech at 7:00 pm to Ouarzazate through a mountain pass of Tizi_n_tichka to enjoy a beautiful mountain scenery and beautiful Berber Kasbah. Arriving to the region of Ouarzazate, visit ancient kasbah of Ait Ben Hadou, 30 minutes drive comes back to Ouarzazate, take lunch. 4 hours travel by road to the Draa Valley with its palm trees, visit the Koran library of Tamgroute. Spend a Night in a small camp not far from Mhamid tents, dinner.
Day 3: In the morning, the departure with camels for the great Sahara. Three hours later, have lunch. At 15:00 departure for a nomad well at Wadi Naam, bivouac and dinner
Day 4:Leaving Wadi Naam with camels. After lunch, walk through an area of dunes. Wonderful camp and dinner.
Day 5: After breakfast you go through a stage of Hamada (stone desert), lunch at Sacred Oasis. In the afternoon, departure for the dunes of Chegaga is the largest and most extensive dunes in the region (300 m altitude and 40 km long), night in camp permanent nomad tents, shower and toilet. Evening meal with a folkloric party.
Day 6:Leaving the dune Chegaga for the great Sahara, lunch next to a wadi. Spending night at Wadi Laatach.
Day 7:Depart from Wadi Laatach for the last day camels trekking, three hours walk before lunch, and one night in bivouac Mhamid.
Day 8:Transfer from Mhamid to Ouarzazate or Marrakech, an overnight stay.
Day 9:Transfer to the airport.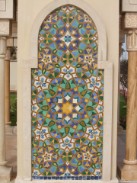 We can create a tour especially for you. Let us know where you would like to go and we will take you there. Explore the exotic culture of the Kingdom of Morocco.